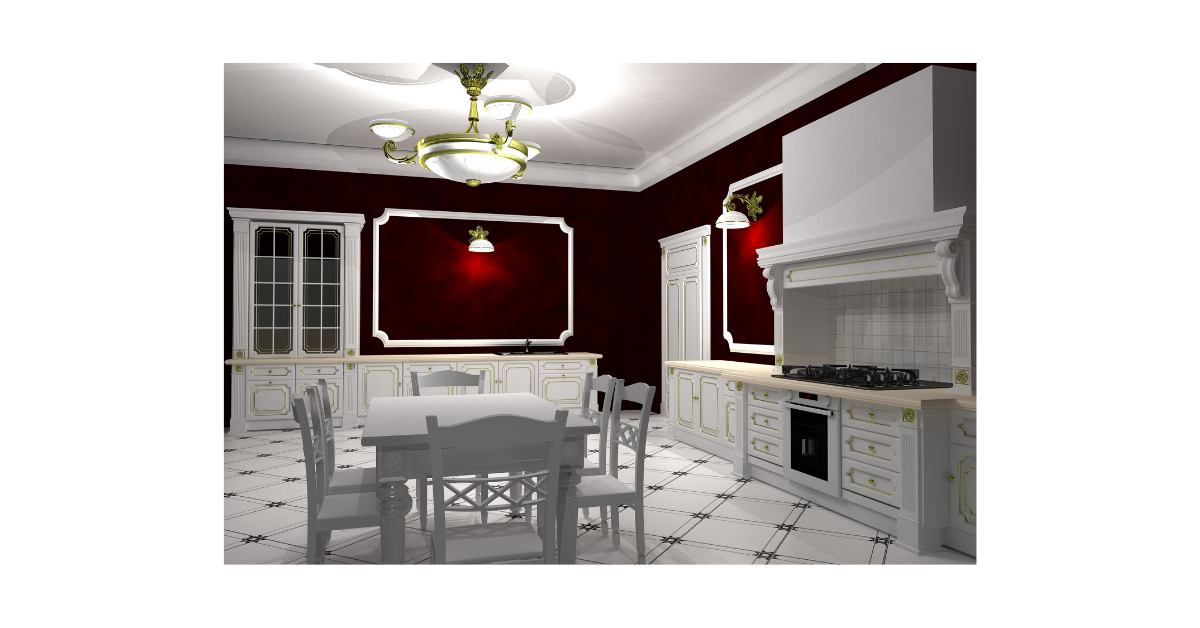 Kitchen trends are like fashion trends; they come and go, almost every year. But before you jump on to the next trend, you want to be sure that it is something that will stand the test of time and the taste of men. For instance, not all the newest kitchen trends in 2021 are worth adopting.
In your bid to switch to the latest kitchen trends in 2021, you should be mindful to pay more attention to "What NOT to do" than "What TO do". Oftentimes, "What TO do" do not last long and are not as important as watching out for the "What NOT to do`s".
In this 2021 guide, we provide you with 10 kitchen trends from the previous years that have outstayed their welcome in 2021.
01. Marble Countertops
Marble countertops often have an exquisite look and a timeless appeal, such that you want to hold on to it for longer than you should. The thing is, the material can be quite difficult to maintain and it has a porous texture that lets oils and stains to seep through.
Worst still, your marble countertop is prone to scratches and marks of all kinds, especially in homes with kids. There are other more suitable alternatives like quartz and soapstone that you can go for. These are more resistant to wear and tear.
02. All-White Kitchen
White is a timeless color. It can go for either classic or contemporary designs. However, it becomes an eyesore when you have an all-white kitchen today. The idea of combining white cabinets with white countertops, white fixtures, white lighting, and even white flooring is already losing its flavor.
Other trendy and stylish kitchen cabinet colors in 2021 include natural wood tones, bolder cabinet colors, and complementary designs that add a personality to your kitchen. You can also find more beautiful countertops for white cabinets on the market.
03. Plaster Walls
Having plaster walls in the kitchen is long outdated. It can be a put-off in modern homes because plaster walls take on too much grime and are difficult to clean. Over time, you`ll notice a stale look on your walls. If your walls are exposed to splashes and the like, over time, the look of it becomes quite unattractive.
04. Granite Countertops
There was a time when granite countertops were the "in thing". Today, they do not hold such sway anymore. It suffers from overuse and fades off in comparison to more exquisite and contemporary alternatives like quartz and solid surfaces. These come in great designs and patterns, and are by far worth investing in than granite countertops.
05. Subway Tiles
Subway tiles are already overused. If you`re planning a kitchen remodel in 2021, you should get rid of the tiles. Consider other interesting alternatives that will add some texture, improve the color and elegance of your cooking space.
06. Pot Racks
For what it's worth, the concept of pot racks hanging over a kitchen island is outdated, and should not be allowed in a contemporary kitchen. In a more traditional setting, this could pass, but if you`re out for the newest kitchen trends in 2021, then pot racks are a no-no. With cabinets available in the kitchen, you can arrange your pots in a neat stack and store them away.
07. Hardwood Flooring
While hardwood flooring was a popular choice some time ago, it is outdated today and modern homes don't have it anymore. Contemporary folks have moved to sleek and stylish alternatives, such as engineered wood, vinyl, and laminate. Of all, engineered wood stands out as an all-time favorite as it is easier to install and is more resistant to heat.
08. Barn Door Sliders
Although people still appreciate the use of barn doors today, it is gradually beginning to lose its taste in the eyes of homeowners. These were once trendy like most other concepts, but more people are beginning to see them as tacky options. If you intend to remodel your kitchen, you should look out for better options.
09. Industrial Style Lighting
With the recent changes in design preferences, lighting has also evolved, thereby leaving options like industrial style lighting behind. You should join the trend towards sleeker alternatives like soft pendants for creating the right ambiance in your kitchen.
10. Traditional Dining Table
The traditional dining table did not make it into 2020 kitchen trends — more than enough reason for you to do away with it. It just doesn't belong to the contemporary kitchen. You`ll notice trends like snug upholstered chairs and low tables becoming popular.
Final Words
This list is by no means exhaustive on the subject of outdated kitchen trends in 2021. However, they point you towards some of the "What NOT to do`s" in 2021. If you find the process of remodeling your kitchen burdensome or overwhelming, no need to worry — we`re here to help.
At the Uniq House, our team of experienced designers can help you style your kitchen into that contemporary classic feel you dearly desire. To book an appointment with us, simply call us today at 678-218-1993 and become one of our happy clients.